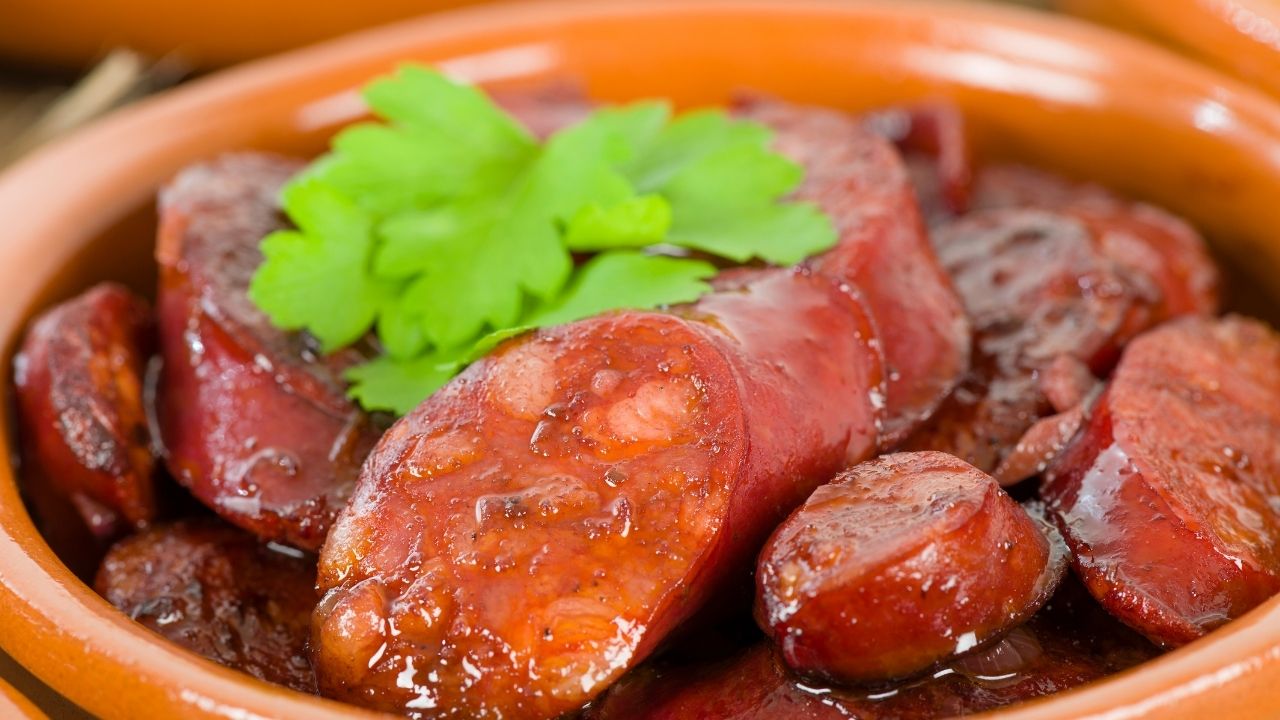 Chorizo is present in many Spanish recipes and tapas, and chorizo in red wine is one of the best known. Although chorizo is most commonly served in thin slices on charcuterie boards, in Spain it is another ingredient in many dishes, especially in hearty winter recipes.
Preparing Chorizo in red wine is very simple, as you will see below. Simply fry the chorizo to bring out its flavour and then simmer it with red wine and a few spices.

Ingredients
400 grams of fresh chorizo
2 tablespoons extra virgin olive oil
200 ml of red wine
1 clove of garlic
2 bay leaves
Chopped parsley for garnish
White bread to accompany
Step-by-step preparation instructions
Cut the chorizo into pieces a couple of centimetres thick.
In a medium frying pan, heat the oil over medium heat and add the chorizo. Sauté 2-3 minutes on each side.
Add the red wine, garlic and bay leaf and bring to the boil. Reduce to a simmer and cook for 15-20 minutes until the wine is reduced to a thick sauce.
Serve in an earthenware dish with chopped parsley and serve with slices of good white bread.