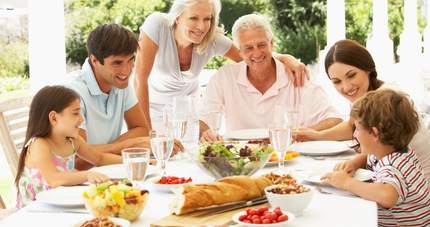 Serrano Ham
In aller Munde zu (fast) jeder Stunde
Serrano Ham
What is Serrano ham?
Serrano ham is obtained from white pigs. Unlike the Iberian pig, these pigs are not fed with acorns but with natural feed and sometimes chestnuts or other nuts.
Serrano comes from sierra or mountain, and this is due to the fact that Serrano hams are generally cured in natural drying sheds located in mountainous areas, such as Teruel, the Ronda mountains or Sierra Nevada in Granada and Almería, places with low temperatures that allow natural curing by simply opening the windows of the drying sheds.
Flavour of Serrano ham
Serrano ham has an umami flavour, with a low salt content, which makes it ideal for being the most commonly consumed ham. It is perfect for preparing tapas or a sandwich, which is a typical sandwich in Spanish cuisine to which you can add a few drops of extra virgin olive oil and a couple of slices of Manchego for a spectacular result.
Buy Serrano ham
Buying Serrano ham online today is very easy. At Colono you will find Serrano ham in various formats, from prestigious producers who have been producing Serrano ham for decades and who are renowned in Spain and in the most demanding markets. These are the formats in which you can buy Serrano ham in our online shop:
Serrano ham whole piece
Serrano ham sliced
Serrano shoulder whole piece
Boneless Serrano shoulder ham
Preparation of Serrano ham
Serrano ham comes from white pigs and sometimes from Duroc pigs. It is produced in the Iberian Peninsula and is cured for between 12 and 18 months. Serrano ham is obtained by salting and air-curing the hind legs of the pig. This product is also called "paleta serrana" or "paletilla serrana" when it is made with the front legs.
Slycing Serrano ham
Cutting a Serrano ham without the necessary tools and knowledge can become quite complicated. Moreover, if there are only a few of us at home, the ham can dry out if we do not cut ham regularly.
For this reason, our recommendation is to buy Serrano ham in packets already sliced and vacuum-packed. This way you only consume what you need and you can be sure that it is always perfect.
Storage of Serrano ham
If you have been given or bought a Serrano ham as a gift and have not yet started it, you can store it for at least 12 months without any problems, simply by keeping it in a cool, dry place away from sunlight. Keep in mind that during this time the Serrano ham will continue to cure slowly, so it will become harder and less juicy, and at the same time it will lose some weight.